About the Patient Participation Group
A PPG is a group of patients interested in health and healthcare issues, who want to get involved with and support the running of their local GP Practice.

Most Patient Participation Groups (PPGs) also include members of practice staff, and meet at regular intervals around every 6 weeks to decide ways and means of making a positive contribution to the services and facilities offered by the practice to its patients.

If you would like to find out about joining your PPG then please contact the Acting Chair, Bob MacDonald by sending an email via our secure online form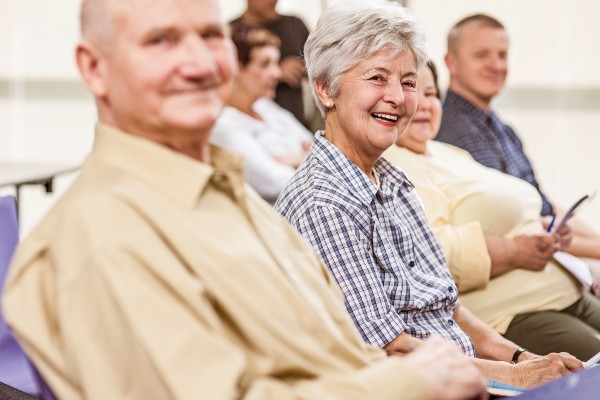 PPG Team
Chair – Bob MacDonald
I love living in Kings Hill with my wife Jan and have been here for the past five years, but have lived in Kent for the past thirty. I run my own training and management consultancy company, having previously been a director in a number of the UK's largest defence contractors. Two of my three daughter's are married and also live on Kings Hill. My interests are playing the keyboard and guitar, walking and going to the theatre besides having the privilege of helping my six grandchildren flourish.
Treasurer – Margaret Hall
I have lived at Kings Hill for 16 years so I know the area well. For the last 6 years I have worked for the Clinical Research Network, the research delivery arm of the NHS. In addition, I have had many years' experience of working in the NHS as a clinician and I've also worked in the voluntary sector. I have been a magistrate since 2002 and find the work challenging but interesting and rewarding. I enjoy travelling to different parts of the world and experiencing different cultures.  
Committee Member – Mary Rayner
I moved to Kings Hill from Surrey 10 years ago but I'm originally from the North East of England. I am married and have two grown up children and two small grandchildren, one of whom I look after quite regularly. I retired five years ago from The Royal College of Surgeons of England where I had worked for 16 years. My work took me to hospitals all over England and Wales but it was working in hospitals in Egypt, India, Sri Lanka and Malaysia that made me realise how precious the NHS is.
Committee Member – Barry Evans
After retiring in 2000 after 30 years of Banking I taught IT for 5 years at West Kent College, before finally retiring in 2005.  I am now a keen bell ringer at West Malling and Mereworth, and I also ring regularly at a number of other Churches in Kent. I am currently Vice Chairman of Kings Hill U3A (University of the 3rd Age).
I play guitar in a local group, and I run a couple of local cycling groups, to try to encourage more local cycling in the lovely Kent countryside. I feel that my years of experience with the Bank and with WKC will help in the PPG with its liaison job between patients and practice.
Committee Member – Elaine Hall 
I was born in Margate and after living in various parts of the Country and overseas, I returned to Kent in 1990 and have been living in Mereworth for the last 13 years. Most of my life has been spent in Primary Education and before retiring, I was Leader of Learning and Head of Key Stage One at a local primary school. I also started a Parent Forum Group which had similar aims to the Patient Participation Group in encouraging greater involvement and closer links between parents and teachers. I understand the pressures public services are under and am keen to support the Practice in any way I can. Retirement has given me the opportunity to pursue my many interests including singing, painting, gardening, keeping abreast of current affairs and scientific research, and having fun with my two young grandchildren.
Committee Member - Lynn Hunt  
Committee Member - Ellie Millsom